KARTOS THERAPEUTICS is a clinical stage
biopharmaceutical company with an investigational
MDM2 inhibitor (KRT-232)
Leadership Team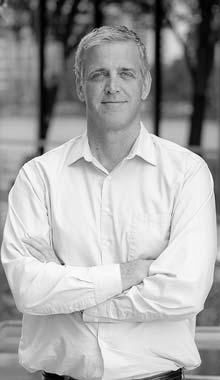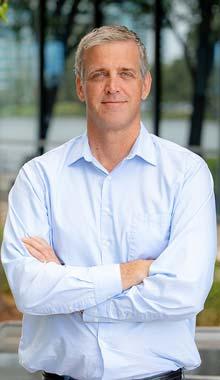 Jesse McGreivy, MD
CEO & CMO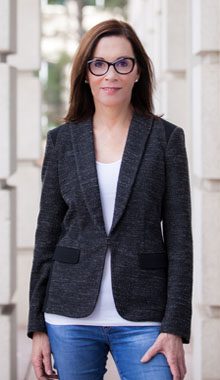 Jennifer Carver, BSN, MBA
COO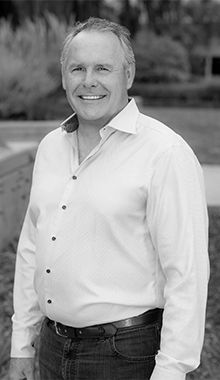 Todd Covey
CSO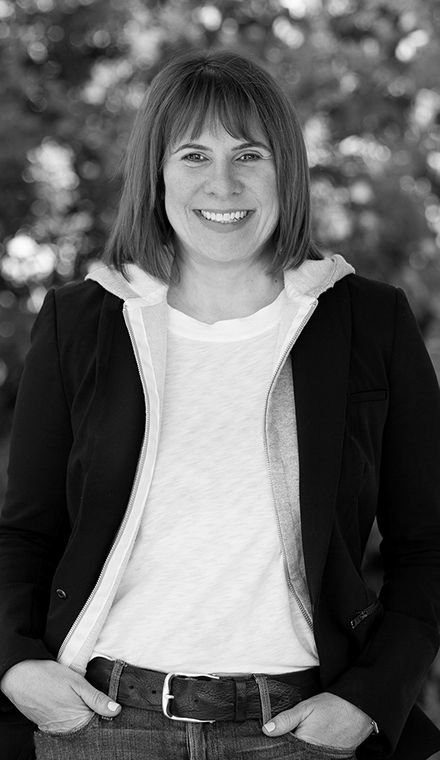 Beth Mechling
SVP, Medical Affairs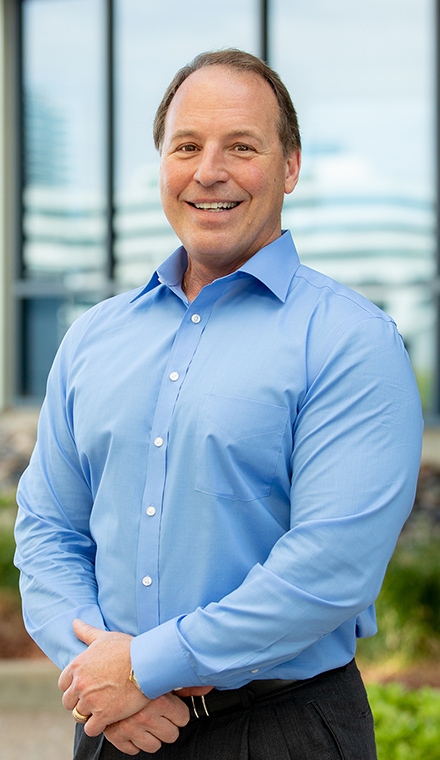 Peter Carbonaro
SVP, CMC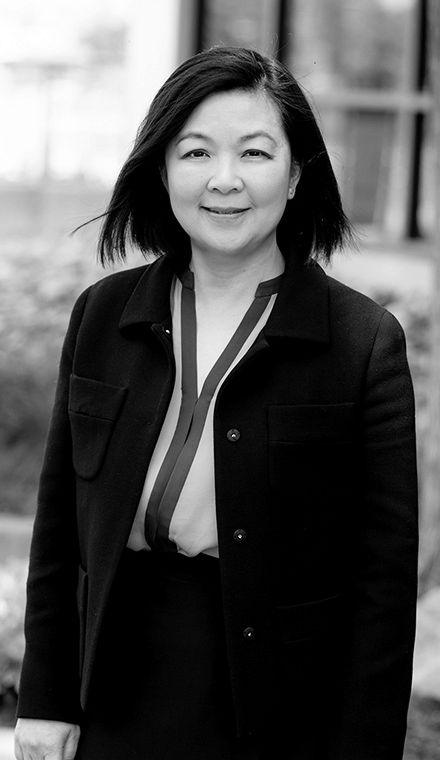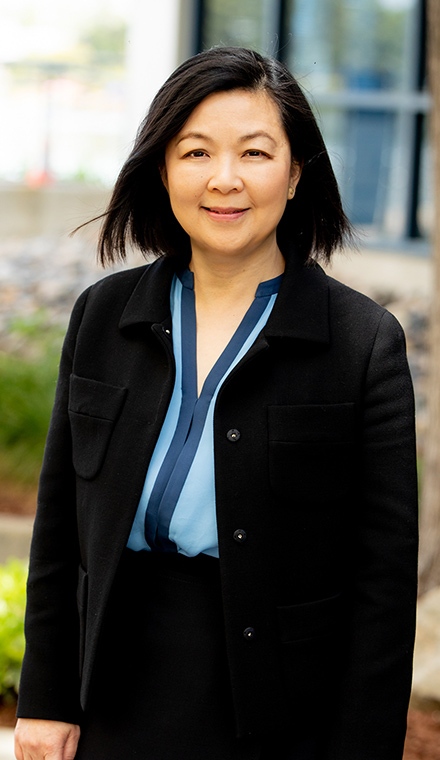 Dana Lee, PharmD
SVP, Drug Safety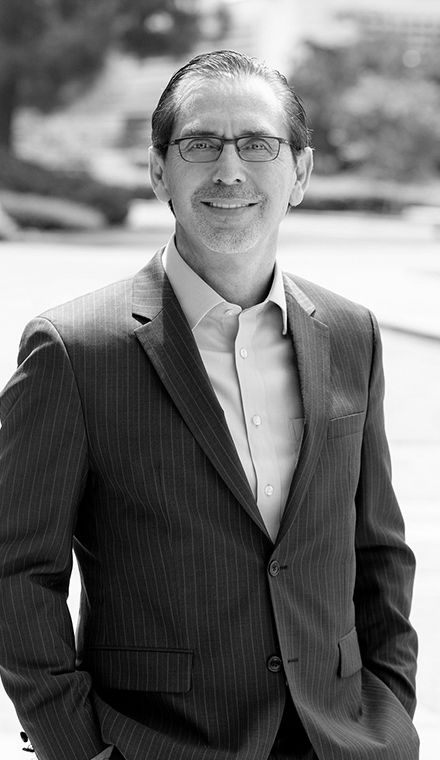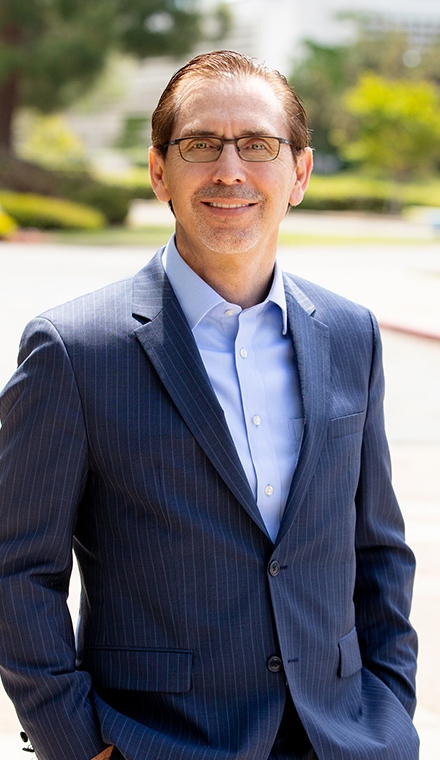 Greg Slatter, PhD
SVP, Clinical Pharmacology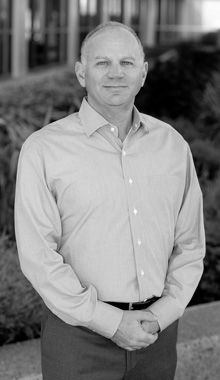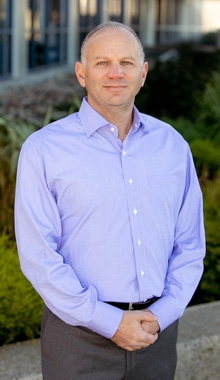 Scott Sandler
SVP, Finance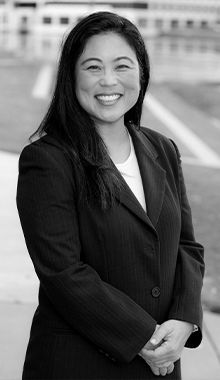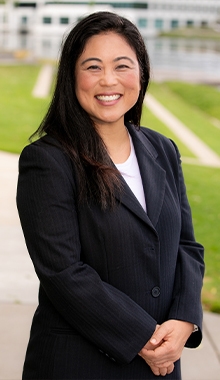 Anne Uyei, MD
VP, Clinical Science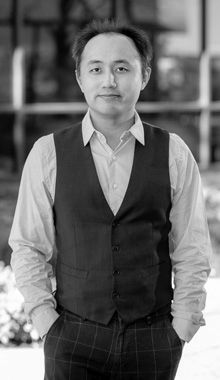 John Mei
VP, Clinical Operations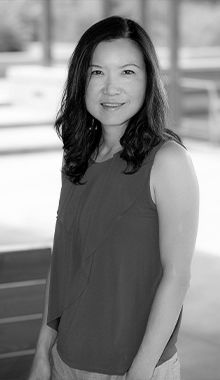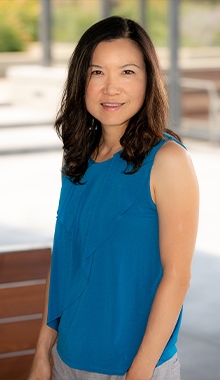 Yining Ye, PhD
VP, Biometrics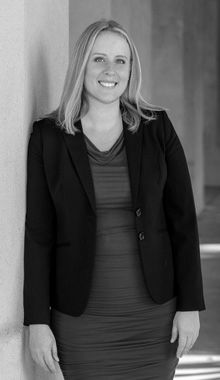 Patricia Ryan, PhD
VP, Regulatory Affairs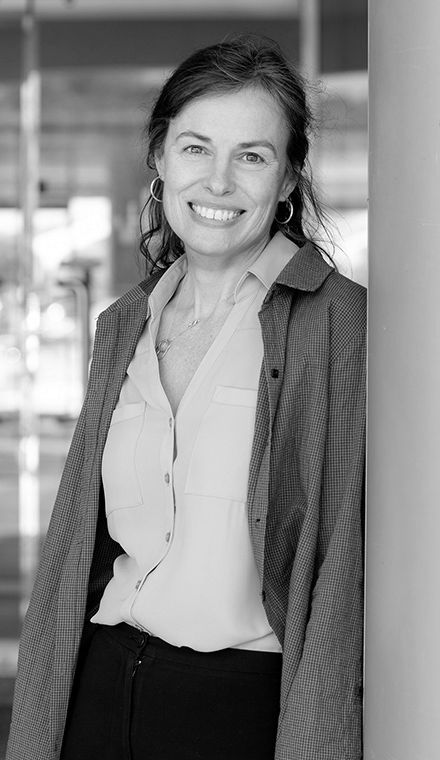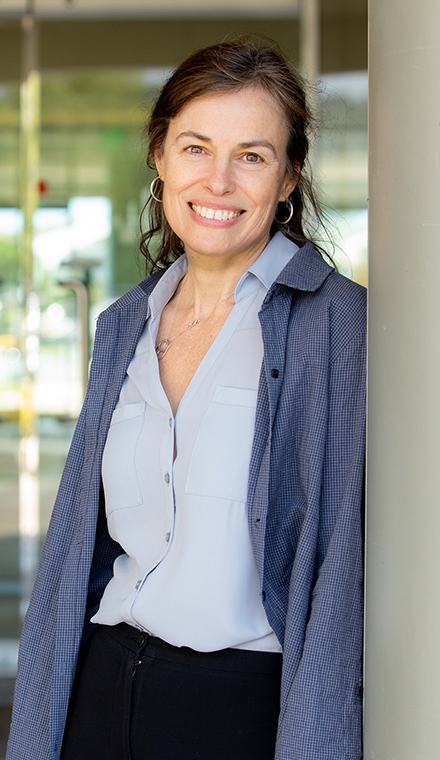 Cecile Krejsa, PhD
VP, Translational Medicine
Reg Myers
VP, Strategy & Business Development
Dedicated to the development of novel, targeted therapeutics that meaningfully improve the lives of patients with cancer.
Executive Chairman
Wayne Rothbaum
President at Quogue Capital LLC
Wayne Rothbaum is president of Quogue Capital LLC, a single family office private equity fund focused on investing and supporting small to midcap life sciences companies. He co-founded Kartos Therapeutics following the in-license of an investigational MDM2 inhibitor from Amgen. Mr. Rothbaum began his career at The Carson Group, a strategic consulting firm, where he managed its biotechnology practice and boutique life sciences investment bank, Evolution Capital. Following The Carson Group's sales to Thomson Reuters in 2001, he founded Quogue Capital, through which he has invested in and started numerous public and private biotechnology companies. In 2012, Mr. Rothbaum co-founded, and was the Executive Chairman of Acerta Pharma, a private life sciences company, he later sold to AstraZeneca. Acerta's lead drug, Calquence (acalabrutinib) was approved by the FDA under an accelerated approval process for mantle cell lymphoma in 2017. More recently, in 2016, Mr. Rothbaum took a leadership role in transforming Lion Biosciences (Iovance, NASDAQ: IOVA), restructuring and reorganizing its Board of Directors, senior management and overall clinical operations and strategy. Currently, Mr. Rothbaum is a board member and one of its largest shareholders. Mr. Rothbaum graduated Phi Beta Kappa from Binghamton University in 1990 with a dual major in political science and psychology and received his Master's degree in international economics from The George Washington University. He is listed as an inventor on a number of scientific patents and is published in numerous medical journals, including the Lancet and the NEJM.
Board of Directors
Iain Dukes, MA DPhil
Venture Partner at OrbiMed Advisors
Iain Dukes is currently Chairman of Iovance Biotherapeutics (NASQ:IOVA) and CEO of Theseus Pharmaceuticals and Viriom. He also serves on the Boards of KaNDy Therapeutics (previously as Chairman), NeRRe Therapeutics, ENYO, Kyn Therapeutics and ReViral.
Dr. Dukes previously served as Senior Vice-President and Head of Business Development and Licensing for Merck Research Laboratories through May 2016. He joined Merck in August 2013. Prior to joining Merck, Dr. Dukes was Vice-President of External Research & Development at Amgen, from August 2010 to August 2013. From 2007 to 2010, Dr. Dukes was the President and Chief Executive Officer, and a member of the board of directors, of Essentialis Therapeutics, a clinical stage biotechnology company focused on the development of breakthrough medicines for the treatment of rare metabolic diseases. From 2000 to 2007, Dr. Dukes was Vice President of Scientific and Technology Licensing at GlaxoSmithKline, and prior to that, from 1990 to 1999, he held various positions at Glaxo Wellcome, including Head of Exploratory Development for Metabolic and Urogenital Diseases and Head of Ion Channel Drug Discovery Group. Dr. Dukes holds Master of Jurisprudence and Doctorate of Philosophy degrees from the University of Oxford, a Master of Science degree in Cardiovascular Studies from the University of Leeds, and a Bachelor of Science degree in Pharmacology from the University of Bath.
Maria Fardis, PhD, MBA
CEO at Iovance Biotherapeutics
Dr. Fardis has extensive experience in drug development and novel cancer treatments. While at Iovance, the lifileucel (TIL for melanoma) has been transformed to a product which is in late stage development toward commercialization for metastatic melanoma. TIL for cervical cancer is also now in a pivotal stage of development. Prior to joining Iovance Biotherapeutics, Dr. Fardis was chief operating officer at Acerta Pharma working on the development of CALQUENCE® (acalabrutinib), until the company's acquisition by AstraZeneca. Before joining Acerta, Dr. Fardis held the position of chief of oncology operations and alliances at Pharmacyclics where she oversaw development of IMBRUVICA® (ibrutinib). She was a key contributor in the creation of a broad clinical program for ibrutinib, as well as NDA and MAA submissions. Previously, Dr. Fardis held a number of key scientific and management roles at Gilead Sciences. At Gilead, she was involved with multiple therapeutic areas including antivirals, oncology, and cardiovascular therapeutics and worked on the development and life cycle management of LETAIRIS® (ambrisentan). She received her PhD in organic chemistry from UC Berkeley and holds an MBA.
Roger Ulrich, PhD
Senior Advisor at Frazier Healthcare Partners & Scientific Advisor at BioGeneration Ventures
Dr. Ulrich is an entrepreneur and biotech executive with more than 35 years of operational and administrative experience in the pharmaceutical industry. He is currently a Senior Advisor to Frazier Healthcare Partners and a Scientific Advisor to BioGeneration Ventures, and is a member of several small pharma Board of Directors and Scientific Advisory Boards. Most recently he served as Chief Scientific Officer and a member of the Board of Directors at Acerta Pharma BV until the majority acquisition by AstraZeneca in 2016. Prior to Acerta, he was Founder and Chief Development Officer at Calistoga Pharmaceuticals Inc., which was acquired by Gilead Sciences in 2011. Prior to Calistoga, Dr. Ulrich was Senior Scientific Director with Merck Research Laboratories/Rosetta Inpharmatics, Director of Regulatory Toxicology, Safety Pharmacology, Genetic Toxicology, Cellular and Molecular Toxicology, Microscopy and Microanalysis at Abbott Laboratories, and a Senior Scientist with The Upjohn Company and Pharmacia & Upjohn Inc. Dr. Ulrich holds several patents and has authored more than 125 publications. He received his Bachelor of Arts degree in Biology/Chemistry and his Masters of Arts in Biomedical Sciences from Western Michigan University. He received his doctorate in Cellular and Molecular Biology from West Virginia University, and is a Fellow of the Academy of Toxicological Sciences.
Flavia Borellini, PhD
Independent Board Director
Dr. Borellini has over 25 years of executive management experience in the pharma/biotechnology industry, especially focused on global oncology drug development, from pre-clinical to on-market stage. Flavia is the retired Chief Executive Officer for Acerta Pharma, where she led the organization to the approval of Calquence for Mantle Cell Lymphoma; she also served as the Global Franchise Head, Hematology at AstraZeneca, with responsibility for the hematology portfolio in the Oncology Business Unit. During her career in the industry, Flavia led the global development, approval and launch of several oncology drugs, including a first in class EGFR T790M inhibitor (osimertinib, AstraZeneca), a first in class BRAF inhibitor (vemurafenib, Roche), and served as the program leader for a HER2 Positive Metastatic Breast Cancer inhibitor (trastuzumab) and a EGFR tyrosine kinase inhibitor (erlotinib) at Genentech. Flavia holds a PhD in Pharmaceutical Chemistry from the University of Modena (Italy), and completed her post-doctoral training at the NCI. Before joining industry, Flavia held a Research Assistant Professor position at Georgetown University in Washington DC. Flavia currently serves on the Board of Directors of Cantargia AB.
Board Observers
David A. Piacquad
Senior Vice President, Business Development at Amgen
David A. Piacquad has been in the biopharmaceuticals business for more than 30 years. Mr. Piacquad joined Amgen in 2010 and was named senior vice president, Business Development, in March 2014. He is responsible for business development across Amgen and leads a new organization that combines the previously separate Corporate Development and External Research & Development groups. Prior to this role, Mr. Piacquad served as Vice President, Strategy & Corporate Development, responsible for mergers and acquisitions, inbound and outbound Licensing, Amgen Ventures and Corporate Alliance Management. Prior to Amgen, Mr. Piacquad was Senior Vice President, Business Development & Licensing at Schering-Plough Corporation. Before joining Schering-Plough, Mr. Piacquad spent more than 20 years at Johnson & Johnson, where he held a series of leadership roles in finance and business development. Mr. Piacquad holds a BA degree from Colgate University and an MBA from the Wharton School.
Carl L. Gordon, PhD, CFA
Managing Partner at OrbiMed Advisors
Carl L. Gordon, PhD, CFA, is a founding Partner and Co-Head of Global Private Equity at OrbiMed. He was a senior biotechnology analyst at Mehta and Isaly from 1995 to 1997. He was a Fellow at The Rockefeller University from 1993 to 1995. For the last five years (2014 to 2018) Forbes® Magazine named Mr. Gordon one of the top 100 venture capitalists in the world when it placed him on the "Forbes Midas List". Carl received a PhD in Molecular Biology from the Massachusetts Institute of Technology (1993) and a Bachelor of Arts Degree from Harvard College (1987).
Investors
Advisors
John C. Byrd, MD
Professor of Medicine, Medicinal Chemistry and Veterinary Biosciences and D. Warren Brown Chair of Leukemia Research, The Ohio State University
James A. DeCaprio, MD
Professor of Medicine, Dana-Farber Cancer Institute, Harvard Medical School
Jason Gotlib, MD, MS
Professor of Medicine, Stanford University School of Medicine
Claire Harrison, MD, FRCP, FRCPath
Professor of Myeloproliferative Neoplasms & Clinical Director of Haematology
Jean-Jacques Kiladjian, MD, PhD
Professor of Clinical Pharmacology & Head of the Clinical Investigation Center Hôpital Saint-Louis & Université Paris Diderot
Srdan Verstovsek, MD, PhD
Professor, Department of Leukemia, Division of Cancer Medicine, MD Anderson Cancer Center
Steve Knapper, DM, MRCP, FRCPath
Clinical Reader in Haematology, Cardiff University & Consultant Haematologist, University Hospital of Wales
Haifa Kathrin Al-Ali, MD
Ass. Professor of medicine & Head of the Krukenberg Cancer Center , University Hospital Halle (Saale)